Planning and Change Leadership
3 Courses • 7 Hours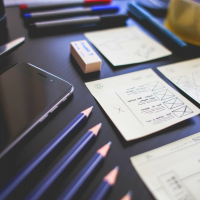 Course
Acing Your Strategy: A Leader's Guide
Instructor
Russell Cullingworth MBA
Explore Course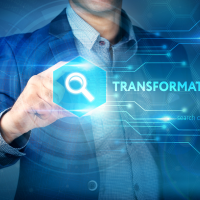 Course
Leading Digital Transformation
Instructor
Robert Gilfoyle
Explore Course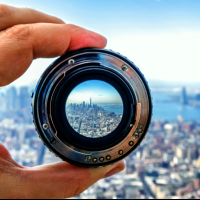 Course
Change Management - Focus on Change
Instructor
Hilary Curry PhD
Explore Course
Overview
CHANGE IS INTEVITABLE! Save up to 25% on this high quality CHANGE LEADERSHIP bundle!
This bundle includes three excellent complimentary change management and planning courses rated an average of 4.44 out of 5 overall through over 280 evaluations.

We've worked with our expert instructors to create engaging and enjoyable learning content which will challenge you to grow as a leader, to develop wisdom, discernment and your ability to build trust and influence with others.

LEADING DIGITAL TRANSFORMATION
This course by Instructor Robert Gilfoyle covers the most critical knowledge and skills needed to become an effective 'digital leader' – someone who can thrive in a leadership role in this new and challenging environment.
* Leading remote teams
* Adapting leadership to the digital workplace
* Learn the importance of vision and strategy in volatile rapidly changing industries
* The user of Communication technologies in a variety of leadership situations
* How organizational culture determines success in embracing
* Concrete techniques and methods for leading the transformation to digital

CHANGE MANAGEMENT - FOCUS ON CHANGE
Join Dr. Hilary Curry, a change management expert, as she guides you through the many essentials of understanding the world of change, bringing in 13 top experts from all over the globe to share their experience, advice and best practices.

* Managing change is about managing people – a human approach to change management
* Recognize the different types of change
* Explore the difference between change leadership and change management
* Understand how behavior impacts change management initiatives
* Learn the latest tools and techniques in change management

ACING YOUR STRATEGY - A HUMAN APPROACH TO SUCCESSFUL BUSINESS PLANNING
Engagement and adoption by others is key to making your strategy work. This course by ProDio Founder, Russell Cullingworth MBA, reveals the essential issues involved in strategy and planning, most often people issues.

• The importance of looking ahead at what's coming down the road
• Taking time to think instead of do
• How to create a compelling vision
• Advanced SWOT models
• Why organizations fail to plan effectively
• How poor communication, jargon and politics get in the way
• A better understanding of Michael Porter's 5 forces
• The 6-stage strategic planning cycle and important feedback loop
• The Strategic Accountability Reporting (STAR) Framework
Included
Expert instructors and great value! 6.5 Hours of high-quality, engaging planning and change management content with stories, scenarios, analogies, sound clips and expert interviews.

Also, remember that you can listen during your commute, walking, exercising, or doing mundane tasks using the free ProDio mobile app for Android (Google Play) or Apple (Play Store).

HANDOUTS:
All courses include downloadable handouts, including PowerPoint slides, so make sure you check out the handouts tab!
* Key Points handouts - a short-form summary of the key points from each module and their time signatures
* Key graphic diagrams and information
* Full course transcript

Selected Evaluation Comments from users

"Excellent quality course, exceeding my expectations due to the depth of content, inclusion of pros and cons, and examples provided to drive home the concepts."

"Fantastic online course which easily exceeded my expectations. Presentation style and module makeup made it easy to get through the materials step by step. Very well done!"

"Fantastic overview of how to be a leader in a digital environment. The course laid out specific techniques and methods to use technology to build an effective team and how to get people on board with changes to the old way of doing things"

"The course was excellent , a solid recap on some of my Masters theories several years ago and new concepts. Would recommend."

"A very interesting view of change management. We always look at the tactical side of things but forget or no pay enough attention to the behavioral side of things. Great session."
Course Content:
Please purchase course to view content